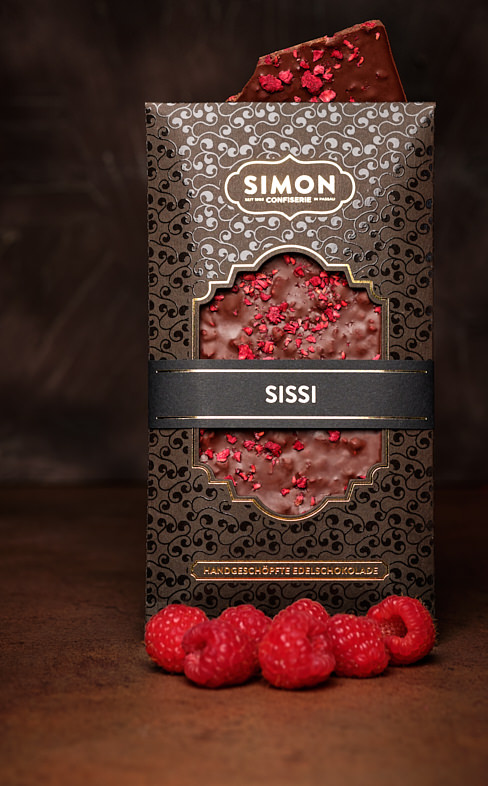 Chocolate Bars
Sissi
Dark chocolate with 49 % cocoa with raspberries
A chocolate creation for empresses! Fully ripe raspberries are gently dried to preserve their exquisite aroma, then they are laid by our chocolatiers in hand-made liquid chocolate before it is solidified. This way, a heavenly creation with a delicate luster and fruity aromas combines with fine chocolate to an exceptionally satisfying experience.
Content 80 g
Item No. 61635
dark couverture 49 % cocoa minimum
(sugar, cocoa kernels, cocoa butter,
cream powder
,
skimmed milk powder
, emulsifier:
soy lecithin
, bourbon vanilla), raspberries * (freeze-dried)
*certified organic
Milk, Soy (Legumes)
Not suitable for allergy sufferers.
Nutrition facts per 100 g (average)
Calories 563.5 kcal / 2,359.1 kJ
Fat

39.5 g

Saturated fatty acids

24.4 g

Carbohydrates

46.3 g

Protein

6.2 g

Salt

0.1 g