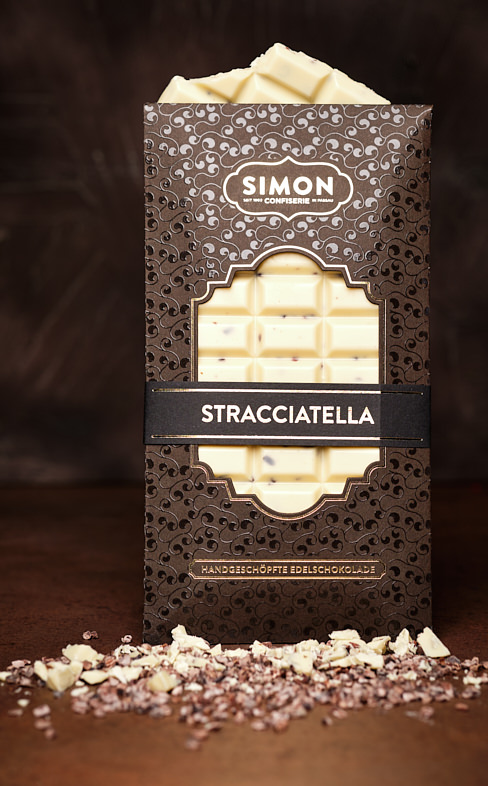 Chocolate Bars
Stracciatella
White chocolate with 28 % cocoa
Not just as ice cream: you can finally enjoy Stracciatella all year round! Fine white chocolate with dark and aromatic cocoa chips made from freshly roasted cocoa beans.
Content 80 g
Item No. 61606
couverture white cocoa 28 % minimum
(sugar, cocoa butter,
whole milk powder
, natural vanilla aroma, emulsifier:
soy lecithin
), roasted cocoa beans
*certified organic
Milk, Soy (Legumes)
Not suitable for allergy sufferers.
Nutrition facts per 100 g (average)
Calories 567.7 kcal / 2,376.6 kJ
Fat

36.8 g

Saturated fatty acids

20.6 g

Monounsaturated fatty acids

10.9 g

Polyunsaturated fatty acids

1.0 g

Carbohydrates

52.8 g

Protein

6.4 g

Salt

0.2 g