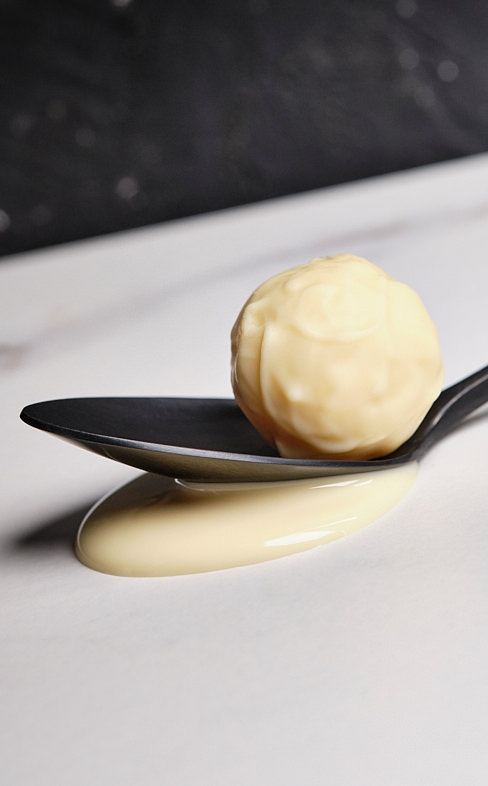 Pralines at a glance
Eggnog Balls
with white chocolate and cream
We don't understand the stereotypes that eggnog is just for Christmas or Grandma's tea parties. Our homemade eggnog liqueur is made from the very finest ingredients and is the high point of every afternoon coffee or tea-time. In combination with fresh cream and white chocolate, this praline is a wonder: break through the crisp chocolate shell into the sumptuous, creamy center. And the best part is: to enjoy this liqueur, you don't even need a glass!
Content 11 g
Item No. 20542
whole milk*
, raw cane sugar*,
cream*
,
egg yolk*
,
couverture white cocoa 28 % minimum
(sugar, cocoa butter,
whole milk powder
, natural vanilla aroma, emulsifier:
soy lecithin
), bourbon vanilla*
*certified organic
Egg yolk (egg), Milk, Soy (Legumes)
Not suitable for allergy sufferers.
Nutrition facts per 100 g (average)
Calories 311.8 kcal / 1,305.5 kJ
Fat

15.3 g

Saturated fatty acids

5.3 g

Monounsaturated fatty acids

0.9 g

Polyunsaturated fatty acids

0.1 g

Carbohydrates

28.2 g

Protein

5.1 g

Salt

0.0 g